Jeju Island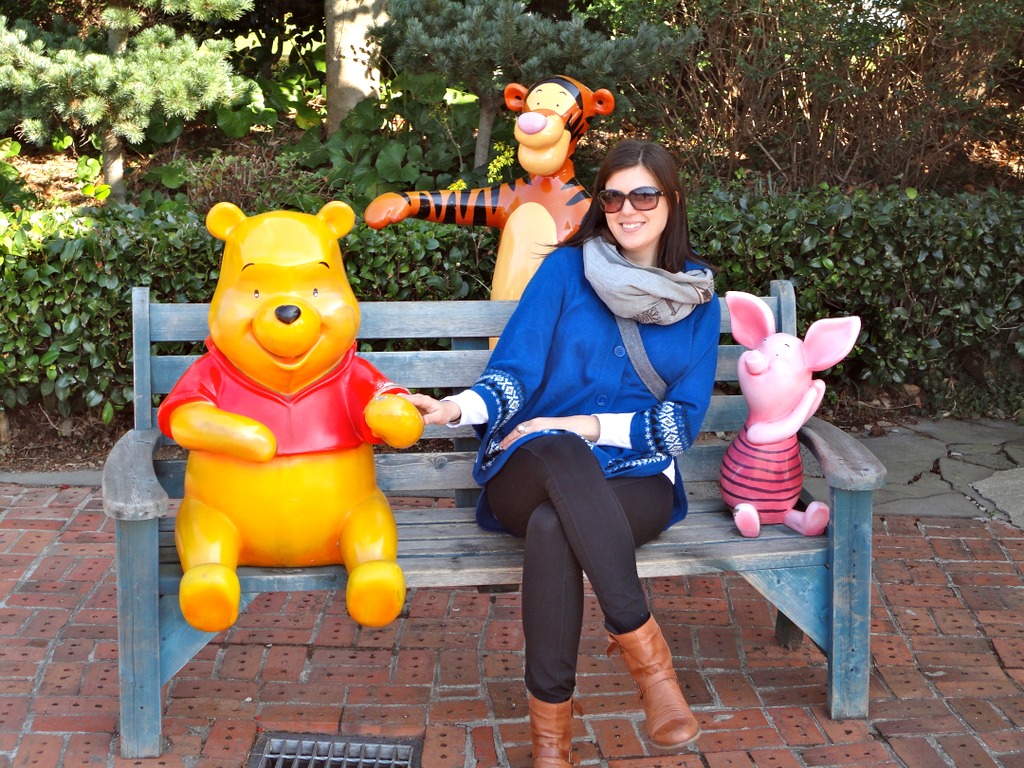 That time the "big traveller" royally screwed up
It's an age old tale, really. Girl looks up flights in foreign country. Girl books flights in foreign country. Girl hits refresh and doesn't realize she's booking flights now for Gimpo instead of Gimhae because they start the same and it's all just romanized hangeul and it could be saying anything. Girl books wrong flights and doesn't find out until thirty minutes before boarding time.
Girl has annoyed (but all around pretty good about it) partner and they trudge from airline to airline to see if they can get flights some other way (because the airline girl thought they had booked on was now fully booked). Ultimately, girl and partner end up flying standby and get a flight a mere three hours later. Things could have been worse (girl hopes partner is reading this :) ).
upon arrival in Jeju
But we got there! And it was a pretty fun weekend, I have to say. Day one we just scoped out the new digs and surroundings, found a quaint Aussie place for a sandy and checked out the local night life...until about 10...when we realized we were tired and it was cold and frankly we weren't going to stick it out until midnight to head to some K-pop bar. Aren't we just the oldest. Sorry for being lame, Jeju.
day one - maze park and the manjanggul caves
Saturday dawned cloudy and cold so we bundled up and headed for the Manjanggul Caves and the Maze Park. Our bus driver refused to let us off at our stop (you'd have to ask him why, the jerk) so we had quite a hoof to get to the parks.
The Maze Park was pretty darn fun. I always love a good maze. This one was made of hedges and - get this - was the boy's first maze ever! He had never even done a corn maze! Is he even Canadian, I ask you?
Clearly I swooped into his life just in the nick of time...Oh! But we were expecting a maze PARK and it was just A maze. Turns out the maze PARK is in another area altogether. Ah well, we'll just do that one next time we visit this crazy island of double theme parks!
Manjanggul Caves are caves made of lava...formed by flowing lava, then solidified as caves with lava sides. It's a lot like being in any other cave but the lava creates sort of a smooth, shiny, rolling type of effect on all surfaces instead of the more jagged cave you might be more familiar with.
We took an expensive taxi back because, what with hiking our way there, we had run out of sunlight and time to get a bus back or were nervous that we had. Them's the breaks sometimes though, so we didn't stress about it too much. We just aimed for a better plan on Sunday.
day two - rain and rainy day games
Sunday it rained. A lot. And was cold. We shopped, we ate, we drank wine in the rad basement of the hostel and played a Scrabble tourney. Oh, who won, you ask? Ya, it was me :-DB but the boyB pulled in an impressive win one game and kept me nervous another game, so he gets props too, lol.
day three - love land and mini mini land (OR, the best day of the trip!)
Monday dawned bright and sunny...perfect for Love Land and Mini Mini Land! The two best parts of the weekend, in my opinion.
Love Land is a park containing something like 140 erotic statues/art and a sex shop. The sex shop was horrible and horribly over priced and uber cheesy. But the park itself was fantastic. You can see more of the pics on Flickr if you're curious.
Warning: if you are sensitive to all things or some things sexual, these pics are not for you. http://www.flickr.com/photos/90378137@N06/sets/72157632082135326/ We had a fun time goofing around and being kids...Canadian kids anyways. The Korean men had us far outdone in terms of giggling and horseplay...
Mini Mini Land is a land of famous architecture scaled down to size. We stood under the Eiffel Tower, checked out the Statue of Liberty, gazed upon the Great Wall of China, and stood beside many a palace and castle and university. You get the picture. And we took lots (of pictures...)!
AH-HA. I am cracking myself up here, peeps. But no, it was a lot of fun and we took many goofy pictures that I will love forever, because we know those are my favourite kind.
Oh! And I forgot that our cab driver took us on the "Mystery Road" and threw the car into neutral, showcasing how the Mystery Road makes things (cars, bottles, water) roll UPhill! It's an illusion of lines or something, but it was pretty neat :)
We also went to our first jimjilbang on the island. For those of you who aren't familiar (said in my most snobby voice, naturally), jimjilbangs are a Korean bath house and sauna/spa. They are all the rage. Everyone goes, of every age, usually several times a week. First you shower, then you bath in separated men and women's sides. After that you put on pyjamas and head into a co-ed side to sauna it up.
This particular jimjilbang was nothing to write home about, so the experience was a little lacking, but I am looking forward to heading to another. The boyB wasn't as sold on the hanging-out-naked-in-a-tub-of-dudes-thing, but it sure does feel nice to be warm and soft and relaxed.
until next time, Jeju Island!
The next day we did a little more wandering and headed back to collect the pug! Who, by the way, was spending the weekend with an amazing Brit couple that offered to watch her for free! Can you believe it? Talk about lucking out and feeling spoiled. Pretty great.
Ta till next time! (I think my sign-offs are getting worse, but it's very hard to know how to end a blog post! Suggestions welcome!)