Currency Exchange in Cuba and 10 Insider Budget Tips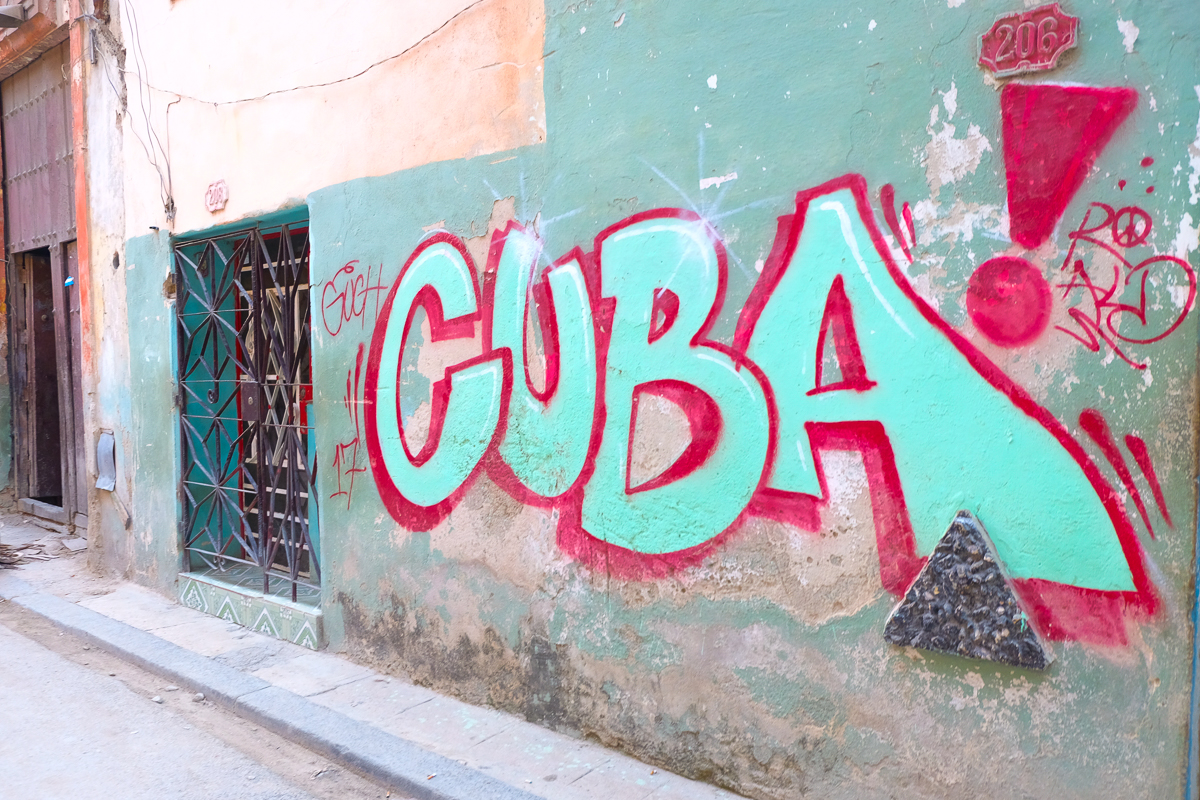 I've written about why you need to get yourself to Cuba now,  and the 20 best things to do in Havana, so it's only fair I offer you a lesson on currency exchange in Cuba and some budget tips so you can start planning your trip! And, of course, I told you what to expect in terms of travel costs per day in Cuba. But as I always stipulate when offering cost breakdowns, what you spend is so personal because it's based not only on how much you have the ability to spend, but also on what's important to you.
Bearing that in mind, it may help to know that I travel with a "broke and choosy" mindset, meaning I pick and choose what seems of value and will happily eat a cheap meal in exchange for a few mojitos on a patio later.
In this post you can find how the currency and currency exchange works, and some options for keeping your budget low (specifically in Havana).
If you're looking for a budget breakdown on daily costs in Cuba, you'll find that here.
Currency & Currency Exchange
The full story (skip down for the long and short of it):
There are two accepted and used currencies in Cuba: one for foreigners and one for Cubans. I get into more of the details on that here, if you're interested.
Cubans use pesos and there is a tourist dollar for the foreigners called the CUC (ceh-oo-ceh). Foreigners may only exchange their dollars (USD is probably best) for CUC and have really no access to the pesos unless you have a friend or family member who is Cuban.
At the time of this writing, 1 CUC = 24 Pesos = 1 USD. So to make that even simpler, for your purposes as a traveller, 1 CUC = 1 USD. Easy enough, right!? For most of us, it's not foreign to travel in USD so this can help you easily understand your converted pricing and costs.
In terms of currency exchange, well this is a real hassle, because no banks outside of Cuba will exchange for the CUC, given that it's not an internationally recognized currency. Weird, right? But you won't be able to leave the airport by taxi if you don't have some CUC on hand (unless yo've pre-arranged an airport shuttle or some such thing). So what are you to do?
Here's my suggestion (and what I've done on each visit): Head to Cuba with about $100 USD in cash. This ensures you'll have a bit to convert when you arrive and make sure you have something on hand to cover any visa costs at customs. Upon stepping foot outside of the airport you will find a currency exchange.
Warning: you will pay way too much to convert money here. I recommend first finding a taxi, sorting out the cost of your transportation to wherever you're going, and then exchanging only that amount. If you're not too worried about $20 bucks, just go ahead and exchange it all.
The only other option for avoiding these currency conversion costs, is to take money out with your debit card. Obviously, this is slightly more risky if you're not totally sure if your cards work internationally or what your fees may be upon doing so. But for the amount you could save, I think it's worth calling up your bank and having that conversation!
I can take out a few hundred CUC and only get dinged a regular conversion (to USD, basically) and a $5 fee. That to me is a savings in comparison to utilizing a currency exchange in Cuba.
Bonus tip: if you speak Spanish, and can negotiate a taxi, you may be able to negotiate a taxi and then ask them to stop en route at a bank machine so you can just take cash out right away. I only suggest doing this if you're travelling with someone so that someone can stay in the car with the driver and your things while you use the ATM. Cuba is not particularly dangerous and I don't mean to suggest this, but there are traveller best practices that I always try to abide!
The long and short of it:
Don't bother bringing more than about $100 USD to get you from the airport into the city - then use an ATM to withdrawn the currency from within Cuba. The cambios charge an incredibly high commission (about 14%) and they line up around the block some days. Just trust me on this and save yourself a lot of money and headache.
Check with your bank if you are unsure about whether your debit card will work oversees. Any of the VISA debit cards should, but regular ones may not.
So now you have some CUC...how do you spend less?
Insider Budget Tips
Do NOT exchange your money in Cuba
I said it up above, but I'm reiterating it in case you skipped over it!
Do not take the yellow CubaTaxi taxis (except from the airport)
They charge literally 8-10 times what most of the other taxis will charge. The trick, however, being that they will go anywhere and the other taxis often follow routes, much like a bus. That said, they are your safest route from an airport if you're unfamiliar with where you're going or don't speak the language, so this is a good time to use them and just eat the costs.
If you speak Spanish, you can ask around and figure out the distinction. If you don't speak Spanish, expect your taxi fares to be large. And as I mentioned above, haggle. Most of them will start at a price nearly double what they would actually be willing to accept for a fare.
Shop Accommodations Options
As in most countries, Cuba, and Havana especially, have every type of accommodation in every range or price, style and suitability. If you're willing to share a room you may pay as little as $10, a private apartment could be up to $100, and a hotel can be beyond that - way beyond, if you're into that luxe life.
Since I only really sleep and shower anywhere I stay (I'm out busy exploring all day long!), I usually opt for cheap and cheerful, which translate to a simple and inexpensive private room with, when possible, a private or at least nice bathroom. That's it, that's all. Why waste money on this when you can save it for something else?
My personal fave? Casa El Remanso (because ya, it's my Dad's, and they also have the nicest bathrooms and breakfast in the land so.. ;-) ) - AirBnB has absolutely taken over Havana and there are no shortage of choices, though!
Buy rum in the shops
A bottle of rum in a shop costs about $5, but one drink at a restaurant is about $3-4 - so you do that math. Beer is reasonably cheap at a restaurant so I wouldn't worry too much about where or when you drink those (assuming, of course, you're drinking the local Cristal or Buccanero).
Get off the tourist strip
If you do nothing else, heed me on this. Food, water, T-shirts, everything and anything costs many times more in these areas than something literally one block over. Get exploring and get off those tourist strips (in Havana it's Obispo street and you'll likely know it immediately!).
Haggle
Almost every single vendor and store (unless prices are clearly marked) give you a price about double of what they'd be willing to take. They say $15? Ask for it for $7 and work your way up from there to a price you feel good about. This holds especially true in the artisan markets, but the key to any truly successful haggle is you must be willing to walk away.
Also, I feel it worth mentioning, that you should always consider what the item is worth to you and not ask for a bargain just for a bargain's sake. Likely, if you are travelling, you have more financial means than the locals. So be kind and generous and pay fair for work you probably couldn't - or wouldn't - do.
Limit your tourism
Tourist activities are where you can really rack up some costs, but they also vary a ton. An hour in one of the pimped out vintage cars will run you about $50 CUC. But the hop-on-hop-off buses are only $10 CUC. Museums were between $5-8 CUC and many of the things worth seeing and doing are totally free.
I have been to Havana several times and spent almost no money on tourist activities - for me, it's really about wandering and noticing and listening, basically using all of your senses to experience it wholly - totally free ;-)
Eat where the locals eat
If you keep your eyes open, you'll find some places that are meant for locals and where you can get an entire pizza or big bowl of pasta for less than $1 CUC. But the pricing will be in Pesos and so it might be confusing.
Here's how to keep it straight: Remember that 24 Pesos = 1 CUC and it should be obvious (most of the time) what something costs. You will never have to pay 25 CUC for a pasta (I would hope!), so if you see pasta with the price of 25 next to it, it's likely priced in Pesos and you can therefore assume it's only going to cost you $1!
Just ask if you're not sure which currency they're using.
Bring a plastic container in your bag
This may be too advanced-budgeting for some of you ;-) and that's totally fair. But you know those $1 pastas  I talk about above? Ya, they're often in HUGE portions and could easily feed you twice. But you may not have the option of packing them to go, or may have to pay for the packaging. Solution? Keep a simple, slim plastic container on hand and get two meals for that $1. Bonus points to you for also treating the Earth with care!
Find a few markets
Spend your first day finding some markets that sell fruits and vegetables, find a bakery, ask about locating some eggs, and plan to eat at least one meal a day outside of a restaurant. This keeps costs down significantly and as an added bonus, tends to be a lot healthier.
That's it! Remember, travel is much more about soaking in the sights and sounds than about doing, and you can have an amazing time even while keeping the belt cinched a bit tight.
Have fun and happy trails!